Online Study Groups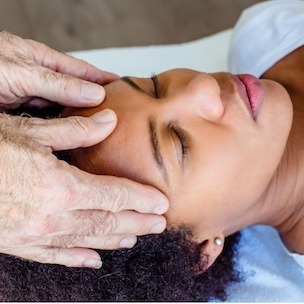 The Society of Ortho-Bionomy Int'l sponsors monthly Online Study Groups. They are primarily in a conference call format and are taught by various Registered Ortho-Bionomy Instructors.
Each Study Group includes one hour of pre-work and two hours of online study. Our Study Groups cover a variety of topics and also count towards the study group requirements in the Practitioner and Advanced Practitioner Training Programs.

Once registered you will receive a link to download your homework and the Zoom link and password you will use to attend your online class.
An evaluation for the Study Group will be sent to you within 24 hours. Please return the evaluation within two weeks of class date for certificate.
Bettina Beaucamp-"Applying the Principles of Ortho-Bionomy to Create Balance & Abundance in your Life & Work in these changing times"
Does it feel like there are never enough hours in the day to tend to work, family, friends, rest, good nutrition, exercise and have some time to reflect?
Are you tired of setting good intentions only to be sideswiped by emergencies or unsupportive habits?
Has this time of Covid thrown you so many curveballs that you don't even know which side is up?
If so, you are not alone! Most of us have not been taught how to create balance and sustainability in our lives. When crisis, stress and the demand for unwanted change exceed our resources, we no longer have access to our creativity and peace of mind.
This study group, we will look deeply at how the principles of Orth-Bionomy can help us individually and collectively move toward balance and wellbeing, even if outer circumstances are not what we would wish them to be.
Disclaimer: no magic wands promised.
We do not expect a client to get well, if they continue to engage in the destructive habits that have led to their current difficulties once they leave our office. Similarly, we have to be willing to first become aware of what is causing lack of balance and pain in our lives and then find new solutions and form new habits that will support our own wellbeing and our ability to be of service to others.
The homework you will receive once you register, will help you identify the places where your life and/or work need attention and give you steps for how to change in a way that is organic, respectful and sustainable, much like the process we use when we work with our clients.
The written materials and our time together on zoom, will provide you with tools on how to shift into greater ease and more financial abundance in immediately applicable and easy to follow steps. In addition, you will also be offered the opportunity to connect with a buddy or small group to support you in creating more ease and wellbeing in your life.
If you register for this study group by Oct 1st, you will receive an additional bonus document: Fast Track to Overcoming Reactivity that my colleague Rouel Canzanjian and I developed for the Life Mastery Process we teach together, which expands upon the teachings of Dr. Pauls' phase 7 processes.
About Bettina: Bettina Joy Beaucamp is an Advanced Instructor of Ortho-Bionomy and has been practicing the work for 35 years. She is a "Bounce-Back-from-Burn-Out" specialist, Human Design enthusiast, Neuroscience Geek, dancer, artist, visionary and fan of Joe Dispenza, Lynne McTaggart and the world of mindfulness. Her greatest joy is to help her clients and students to create ease and wellbeing, so they can fully tap into their creativity and human potential and live in harmony with the planet and all its inhabitants.
Thursday, October 15th, 2020 - 6:00pm EDT, 5:00pm CDT, 4:00pm MDT, 3:00pm PDT
Cost: $45.00 Member $65 Non Member (Reduced rates during COVID-19 Pandemic)